Helping African American Families Live Healthier, Happier, and Longer Lives!


Creating Partnership to Improve Social Determinants of Health = Economic Stability, Education, Health Access, Social and Community Context
Visit:
www.sce.com/rateplantool
to try the Rate Plan Comparison Tool to see whether you can save money on a different rate plan.
Day Two - Putting The Pieces Together
Sunday, November 17, 2019
Participants work with volunteer instructors to begin putting all the pieces of their apron together. A survey of participants shows; 1. A desire to take more sewing classes. 1. Sewing could be a new hobby. 3. They would invite a friend to a sewing class.
Eat. Move. Live. - Workshop #5
Sunday, November 10, 2019
Workshop Topic: What is Cancer/Causes of Cancer/Types of Cancer/Risk Factors and Screenings. Food Demo: Hummus Roll Ups. Physical Activity: Zumba
Eat. Move. Live. - Workshop #4
Sunday, October 27, 2019
Workshop Topic:Trends in Diabetes/What is Diabetes/Types of Diabetes/ Signs and symptoms/ Risk Factors/Reduce your risk/Testing for Diabetes
Food Demo: Mediterranean Chickpea Salad. Physical Activity: HIIT
Eat. Move. Live. - Workshop #2
Sunday, October 13, 2019
Food Demo: Blueberry smoothies. Yum, Yum. Eating healthy can taste great. Workshop Topic: What are the five major food groups. Balancing Calories. Obesity and Soda trends. Participants were introduced to using resistance bands and too home bands to workout.
EAT. MOVE. LIVE Orientation
Day One - Learning the Basics
Sunday, November 10, 2019
In this small pilot program, Sew Much Fun will teach teen girls an important Life Skill. Sewing is also a vehicle to teach self-confidence through skill building. Sewing helps you develop fine motor skills, improves your focus and concentration and teaches the importance of patience and self-control. The workshop was inspired by instructor; Ms.Debbie. Sponsored by Southern California Edison, Walmart and Artist & Craftsman
Eat. Move. Live. - Workshop #6
Sunday, November 17, 2019
Workshop Topic: Heart Disease Statistics/What is Cholesterol? Atherosclerosis/Heart Attack and stroke symptoms and ways to reduce your risk. Food Demo: Mango and Blackeye Pea Salad. Physical Activity: HIIT
Eat. Move. Live. - Workshop #3
Sunday, October 20, 2019
Food Demo: Cold Oatmeal. Eating oat meal cold was new for many. Sugar was replaced with fruit, blue agave, almonds, flax seeds and almond milk. Workshop Topic: Rethink You Drink. How to read labels. Physical Activity: Using Resistance Bands.
Eat. Move. Live. - Workshop #1
Sunday, September 29, 2019
Participants learn more about the Eat. Move. Live Program. Data collection - time for filling out paperwork, body measurements and and blood draw. While participants were waiting, SFL volunteers cooked up a healthy taco with lots of vegetables. Thanks to City of Hope staff for their dedication to our participants.
1st. Annual Summer Garden Party
Sunday, September 22, 2019
Thank you for everyone who came out to the Eat. Move. Live information meeting. We had 83 people sign up for the upcoming Eat. Move. Live 12 week series being held at Second Baptist Church. To date, this is City of Hope's largest class. The Fall, EML Workshop is Full. If you to be placed on our email list for future Healthy Living workshops or events, please
CONTACT US
and provide your email, and cell.
Healthy Eating at Vacation Bible School
Tuesday, July 16, 2019
A special Thank you to Sharon Durall, Director of Vacation Bible School for allowing us to participate in their programs. Through our partnership, Katty Nerio, City of Hope/CCARE, presented a Healthy Eating workshop. "I really enjoyed working with SBC congregation. It was an amazing group, very enthusiastic to learn and motivated." Katty Nerio. It was the first time several participants made hummus wraps. "I have never made this, or purchased these items. But, I am glad I tied it. It was good and I will try this at home." Participant
2019 Healthy Living Grant Awardee
June 7, 2019
SET for LIFE is grateful to City of Hope for choosing us to be a 2019 Healthy Living grantee! Our initiative, "Our Bodies A Living Sacrifice." The initiative, will be a pilot program with the goal of convening local African American church leadership in Monrovia and Duarte, and SET for LIFE healthcare partners to develop a short term strategic plan focusing on specific activities (educational workshops, screenings, etc.) to increase congregants knowledge about healthy living practices, resources and reducing the incidents of preventable chronic diseases and Cancers which result in high mortality rates of African Americans. Thank you City of Hope for your support throughout the years.
CPAD Annual Juneteenth Celebration
June 21, 2019
We were proud to be a vendor during City of Hope/CPAD ( Connecting People of African Decent) for Hope, Annual Juneteenth Celebration on Friday, June 21, 2019. The event took place on Pioneer Park West Lawn and featured a marketplace of food, crafts, artist, vendors and music. Pastor Bourne, Senior Pastor at Second Baptist Church met some of City of Hope PhD leaders who support our mission. Including; Rick Kittles, Kimlin Ashing, Dede Teteh, Emilee Bargoma, along with Josiah Tapia and Jazma Tapia. A special thanks to T.Brown for the group photo.
Tuesday, May 21, 2019
We are so very grateful to AARP for their donation of computers and laptops. Special thanks to Jim, Terry, and Susan. The 35 computers and 17 laptops will help students enhance their education and teach seniors to connect with family and friends using various on-line applications. This is a new program for and will launch in the Fall.
2019 Older American of the Year
Friday, April 25, 2019
Long term SET for LIFE Boardmenber, Betty Fisher Thomas received this wonderful honor from the City of Monrovia! Ms. Betty Fisher Thomas does so much to contribute to SET for LIFE, the City of Monrovia and her community and deserves this honor. SET for LIFE is so very proud as Betty is our second Boardmember in 2019 to receive high honors for her service to the community. PHOTO: Ariel Tolefree-Williams (SET Boardmember/MAP), Betty Thomas, Lois Gaston, Larry Spicer (Mayor ProTem)
Aging-in-Place and Caregiving Forum
Saturday, April 20, 2019
SET for LIFE is proud to continue our partnership with Happy 50+, a one stop service organization providing resources to the Chinese American Community. Over 350 seniors and dozens or vendors attended this event.
MAP Health Screenings Partnership Success
Saturday, April 6, 2019
A special thank you Tzu Chi for providing vital health screenings. The Monrovia Area Partnership for partnered with SET for LIFE during the 10th Annual MAP Conference. The theme "Not Without You" was appropriate as Tzu Chi provided vital health screenings for several chronic diseases and cancers, including accupuncture which many people tried for the first time. Thank you to Dr. Leanne Burnham at the City of Hope/CCARE for providing Prostate Screenings and the Brotherhood Laymen's League for their partnership and to Southern California Edison for providing money saving information about Time of Use rate plans.
Friday, April 5, 2019
Our partner CVS Health is providing opportunities for FREE health screenings at various locations throughout Southern California. Check out the list. We also want to thank CVS for their generous donation of 30 cases of water, and school supplies for our 2019 Backpack Drive.
Congratulations Ariel Tolefree-Williams
Saturday, March 9, 2019
SET for LIFE Board Co-President is honored at Assemblywoman Blanca Rubio 2019 Woman of the Year Awards Event for Education. Ariel works for the City of Monrovia at is responsible for many of the outreach efforts targeting seniors and families! Ariel is also coordinates the Annual MAP conference. Congratulations Ariel!!!
Southern California Edison Focus Group
Sunday, December 16, 2018
In partnership with Southern California Edison, SET for LIFE gathered a group of older adults to provide input to SCE on how to better inform seniors about various reduced rate services and other programs available to seniors and low income families. Thank You to SCE for providing lunch and Emergency Kits to Second Baptist Church seniors. For more information contact the numbers below.
Report an outage: 1-800-611-1911
City of Hope - I Am What I Wear
Sunday, December 2, 2018
SFL spearheaded the connection between City of Hope?Connecting People of African Decent (CPAD) and SBC/United Women's Fellowship Guild to sponsor "I Am What I Wear." SFL Boardmembers and SBC members came out to learn about current policies regulating the chemicals used in hair care and personal care products targeting the African American consumer. Thank you; Emilee Bargoma, Jazma Tapia and Dede Teteh and Dr. Kimlin Ashing, MD and Nancy Clifton-Hawkins, Community Benefits Manager.
LEARN. ENGAGE. ACT
The products we use are not all equally regulated. In fact, over 30% of the ingredients used in these products are not listed by the manufacturer under an assertion of proprietary protection. Unfortunately, some of the ingredients have potentially adversarial effects on our health. Below are informative websites that will keep you aware of what goes on your body and how to be a better advocate for yourself:
IMPORTANT WEBSITES TO REMEMBER
Environmental Working Group (EWG) Skin Deep Database
www.ewg.org/skindeep/
Eat. Move. Live. - Workshop #2
Friday, August 24, 2019
We had a wonderful time during the City of Hope's First Annual Summer Garden Party! Lots of fun touring the Garden of Hope, a delicious and healthy meal prepared by Nourishing Hope, along with great music and fellowship. A special thank you Nancy Clifton-Hawkins, Director of Community Benefit for creating unique programs at City of Hope to benefit the community.
Education Impacts Health Outcomes
Sunday, July 21, 2019
SET for LIFE, along with our Mission Supporters; Walmart Stores (Covina & Duarte), CVS Health and Southern California Edison, provided 75 backpacks, to children in the Monrovia/Duarte and San Gabriel Valley communities. This was a continuation of our efforts to improve the educational outcomes and the social determinants of health for African American children and families.
Thank You Walmart Covina Store #2292
Friday, July 19, 2019
Sandra Hernandez, Store Manager presents SET for LIFE with a check to support our 2019 goals of helping African Americans live Healthier, Happier and Longer Lives.
Thank You for Supporting Our Mission
July 15, 2019
During the first six months of the year, SET for LIFE has been generously blessed by so many organizations and corporations. with monetary, in-kind and volunteer support. Please support these organizations that support our efforts to assist African Americans to live happier, healthier and longer lives.
AARP, Big 5, CalHMSA, City of Hope/Healthy Living Grant, City of Hope/CCARE,
CVS, Second Baptist Church, Southern California Edison,
Walmart Community Grants ( Duarte), and Walmart Community Grants (Covina)
Healing Benefits of Art Through Self Discovery
Sunday, June 9, 2019
SET for LIFE was pleased to be a recipient of the 2019 California Mental Health Services Authority and the LAC Department of Mental Health grant to engage communities and help contribute to wellbeing. Children ages Pre-K-12th grade were provided a rare opportunity to utilize canvas and paint to express their thoughts and feelings, led by Artist
http://aldoniabailey.com/
PHOTOS:
https://link.shutterfly.com/e5OH4YC5pX
Parents attended "Recognizing & Tackling Stress.," led by Sharon Durall. Parent comments include:
"We need more conversations about mental issues, because families don't talk about it."
Thanks to the Nursery, Children's and TIP Ministries and to the many volunteers who came out to help!
When Memory Fades Love Remains
Saturday, June 8, 2019
"When Memories Fade Love Remains, "A Dementia Awareness Conference for Chinese-American, sponsored Southern California Edison, SET for LIFE and others. We continue to work with Happy50+ through SET for LIFE Boardmember Susan Wang, to develop programs and services targeting helping older adults in both cultures.


How Communities Make Food Choices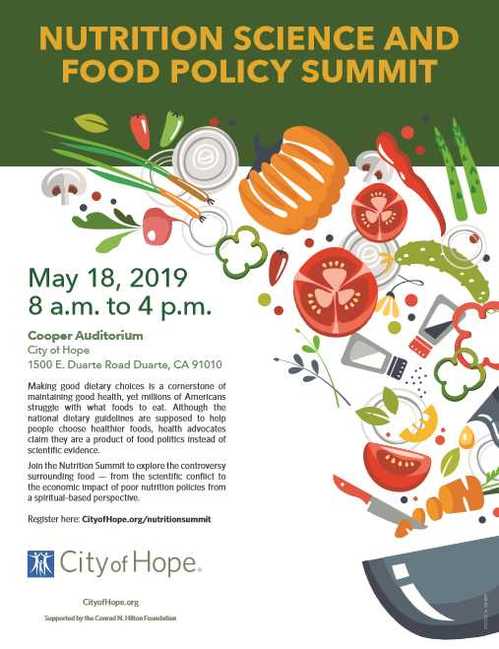 Healing Through Art for Older Adults
Saturday, February 23, 2019
Praise and Paint was a huge success! Led by Chosen Vessels Ministry and co-sponsored by SET for LIFE, seniors and families relaxed and enjoyed a morning expressing their creativity.
Click link to view all photos:
https://qq0u.app.link/e/x1xWaVJAyU
The event was both educational and enjoyable as participants learned about renowned artist Charles White through a historical slide show. There was song, dance and a delicious lunch. Comments included; "When are we going to do this again. It was so relaxing."
3rd Annual Delta Health Symposium
February 9, 2019
Board member and SBC liaison Carrie Walker represented SET for LIFE during the Foothill Alumnae Delta Sigma Theta Chapter 3rd Annual Health Symposium. The event was held at Second Baptist Church and featured various health topics for the entire family.
Monrovia High Robotics Champions
Saturday, February 9, 2019
Congratulations to Monrovia High School for winning first place! Board member, Betty Thomas is also also a volunteer with C.E.R.T and served at the first aid station during the Los Angeles County Robotics Competition at Monrovia High School.
Happy 50+ Cultural Exchange
Monday, December 3, 2018
Happy 50+ volunteer and SET for LIFE Board members, Susan Wang coordinated efforts for an amazing cultural exchange. Over 500 individuals were in attendance. Second Baptist Church First Lady, Betty Dillard, along with Voice of Unity Soloist Mrs. Carrie Walker and Pianist Ms. Delores Sanders were the grand finale performers during this annual event. Over 200 men, women and children came from China to participate in this exchange of cultural talents.
Second Baptist Church Thanksgiving Outreach
Tuesday, November 22, 2018
SET for LIFE is proud to play a part in helping Mission of Mercy (MOM) and the Pantry during their annual Thanksgiving outreach SFL was able to connect MOM with Latinos 4 Hope. Latinos 4 Hope provided 15 food basket to MOM for distribution to those in need. SBC members, along other partners donate turkeys, eggs, butter along with non-perishable items. Volunteers served visitors a hot meal with compassion and love.
City of Hope - Latinos 4 Hope
Friday, November 16, 2018
SET for LIFE is grateful for our 14 year partnership with City of Hope in providing resources to educate and train our community and well as provide help to those in need. A special Thank You to Latinos for Hope (City of Hope Kindness Grant Recipients) for providing 15 gift baskets/gift cards and loads of non-perishable food items for the 2018 Mission of Mercy Thanksgiving Food Drive. Over 100 baskets were packed on Friday, November 16th and distributed to City of Hope patients and the community. Several SET for LIFE and Second Baptist Church members were there to help pack baskets.